If you're looking to lose some weight or just to be healthier in general, we're certain you've heard about the practice of fasting. But have you heard about Prolon? How about Prolon fasting program? They've been on the market for five years and have immense experience when it comes to weight loss programs. Their approach is scientific and straight-forward, without any false or exaggerated claims that have plagued this field since forever. The company was founded by Dr. Valter Longo, the Director of the Longevity Institute at the University of Southern California. You can read more about it in our full review of Prolon.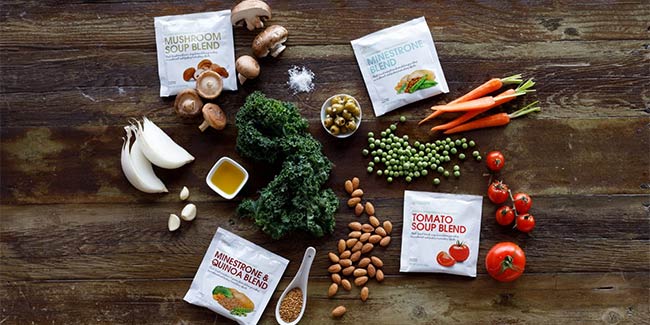 He developed the Prolon fasting mimicking diet to help people lose weight and promote cellular renewal by triggering autophagy. We don't want to overwhelm you with big and sciency words as the method is practically self-explanatory. You're basically tricking your body during fasting by eating special meals prepared for you by experts. They include L-bars, L-drinks, Supplements, Olives, Soups and a host of other carefully selected items.
The benefits of fasting are well known and apart from already mentioned cellular renewal you will be also targeting that belly fat that's been a problem for so many of us. Prolon fasting can help you start a new way of life. A healthier lifestyle that will also bring more focus, clarity and energy. And you don't have to starve yourself to achieve it because you'll be eating something each day. However, that something is the thing that makes all the difference. For years, Dr. Longo and his team worked on identifying the nutrients that could keep your body in good shape.
Prolon fasting mimicking diet is extremely easy to follow. After ordering, you'll get everything you need prepackaged and ready to go. Each of the kit contains five boxes so you'll know what to eat each day of the diet. All you have to do is follow the instructions and you'll be on your way to a healthier and better future. After five days of Prolon fasting, you will return to your normal food intake. And you won't be eating like this all the time because this is a relatively short program. It can be done in cycles two to six times a year for best results.
When you consider all these things, years of research and the revolutionary nature of the Prolon fasting mimicking diet, it's no wonder it's a bit pricey. One box with all the food you need for five days costs $225. Currently, Prolon is running a promotional campaign that we recommend you take advantage of. If you decide to order one box of Prolon, you will get $25 off your order. And if you choose a big, three-package deal, you will save $75. Just click the button below and start your Prolon fasting mimicking diet now!