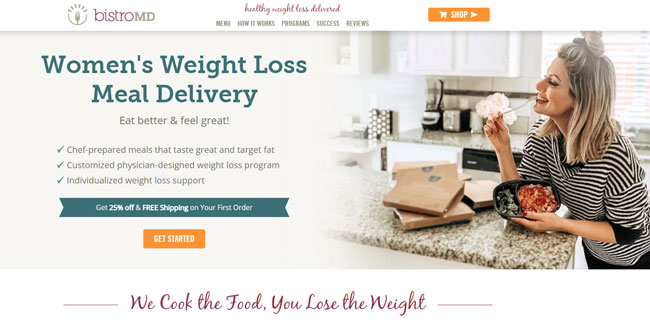 This is the question we get the most and the answer is more complicated than you would think. Meal Delivery Services can indeed help you lose weight but there are several factors we need to look at in order to get the full picture. First of all, there are two ways you can approach this subject. One is active and the other one is passive. Both of them work but in different ways and their success varies from person to person. The funny thing is that you can hardly control which one you use because they're basically an extension of your own personality.
If you're actively trying to lose weight, you might go for meal delivery services specifically designed for this purpose. They are very different than regular meal delivery services as they offer not just meals but also support and resources that will help you achieve your goals. One of the biggest problems in this area is the huge number of companies who are in it for the money. We wouldn't go so far as to call them weight loss scammers but they are pretty close. This has been our goal since day one, here at Top 10 Meal Delivery Services, to review only legitimate companies with good track records.
We will list a few of them here and then move on to the second approach. Mind you, all of them have been on the market for several years and some of them for several decades. This means they already have a big customer base satisfied with results. So, here are some legitimate weight loss meal delivery companies: BistroMD, Diet-To-Go, and LA Weight Loss. You'll notice that all of them are highlighted as we reviewed each of these companies. You can read our comprehensive reviews and find out if they're a good fit for you. However, all of them are legitimate and you might have even heard of them. After all, BistroMD is one of the biggest players in this niche and LA Weight Loss has been doing this for more than thirty years.
After we got that out of the way, it's time to talk about the second approach and that's the passive one. This means you can sign up for any meal delivery service and still get results. They will come as a consequence of the change in your diet and your approach to food. We all live busy lives and eat unhealthy food, that's just a fact. It's much easier to order something cheap and "effective" than spend hours in the kitchen. You solve that problem by having healthy food delivered to your doorstep. And you also instantly start eating at more regular intervals. There's this invisible food consultant available to you as all of the meal plans are exactly that, meal plans.
Finally, if you're wondering what are some of the best regular meal delivery companies, you can take a look at our list of Top 10 Meal Delivery Services. It goes without saying that you can also read reviews for all of them and find out more about their plans and pricing. This is going to be the first in a series of articles where we look at the impact these companies are making. Stay tuned for more.