Ever since Blue Apron meal kit service went public in June 2017, many have been focusing on the fact that the company's shares are dropping and there have been numerous speculations about the negative implications of this move. However, keeping in mind the unfaltering quality of the service's offer and the welcome additions regularly introduced to the Blue Apron menu, it is obvious that this company still knows how to please its patrons.
After the successful launch of Whole30 meal kits in January 2018, Blue Apron is once again teaming up with Whole30 to offer 4 weeks of easy-to-make meals that follow the strict guidelines of the popular diet without compromising on the flavor.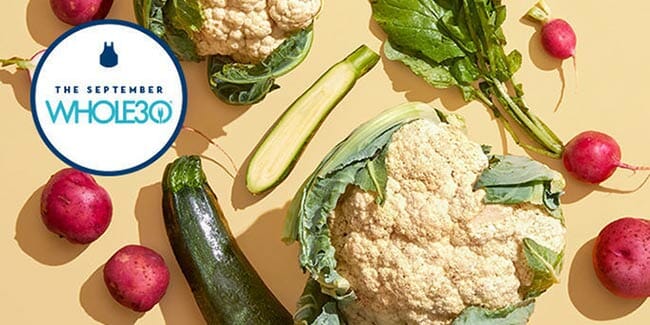 A Sneak-Peek Into Blue Apron's September Whole30 Selection
Blue Apron's Whole30 kits will be on the menu the weeks of September 3 through 24. Unlike the January edition, September Whole30 selection will feature 3 meal kits per week instead of just 2. The service has already announced the recipes that will hit the menu during the first 2 weeks of September.
The guilt-free pleasures that Blue Apron patrons will get to enjoy during the week of September 3 include pork fried cauliflower rice with cabbage and sweet peppers, Mediterranean salmon with sautéed kale and zucchini, and crispy chicken tenders and mashed potatoes with butter lettuce salad and ranch dressing.
During the week of September 10, Blue Apron will be shipping out spice-crusted salmon and carrot fries with avocado-kale salad and chipotle dipping sauce, beef and vegetable stir-fry with cauliflower rice, and dukkah-crusted pork roast with roasted cauliflower and tahini dressing.
Famous for its creativity, Blue Apron has once again managed to turn weight-loss food into innovative gourmet feasts you cannot wait to dig into. If you are on the Whole30 diet or simply want to improve your health through part-time dieting, Blue Apron's new meal kit selection can make your meal planning much easier, at least until the end of September.