The past year has been a difficult one for each and every one of us. We've been through so much that it's finally time to look into the future and what it brings. It brings hope, joy and a renewed perspective on health. This is why it's so important to watch what you eat because it affects your health so much. All the relevant research shows that diet plays a huge part in combating not just diseases and health issues but your aging process too.
2021 also provides an opportunity to check out some of the brand spanking new meal delivery services. We've got a couple of them lined up for you to review, taste and enjoy. As well as some of our classics, if you're not feeling like experimenting. However, maybe that's exactly what you need now! A little change in your life. It sounds and feels simple, but this small change can affect other parts of your life significantly. For the better, of course.
When it comes to our new meal delivery services of 2021, we were trying to achieve a balance between the regular ones and those focused on losing weight. As we all had trouble with this during this past year, even we here at Top 10 Meal Delivery Services. These special programs and diets will help you not only get healthy but stay healthy. All of them have delicious menus and scrumptious meals, so without further ado, let's just jump into it:
New Meal Delivery Services of 2021
1. Dr. Kellyann – Bone Broth Revolution
Dr. Kellyann Petrucci discovered the power of the Bone Broth diet while studying biological medicine at the Marion Foundation and Paracelsus Clinic, Switzerland. You can regulate your weight, heal your gut and slow aging all at the same time! We recommend you try 21-Day Bone Broth Diet as it features more than 100 recipes. And if you're having problems with your skin check out Dr. Kellyann's Digital Book: Skin Condition Protocol.
2. Jet Fuel Meals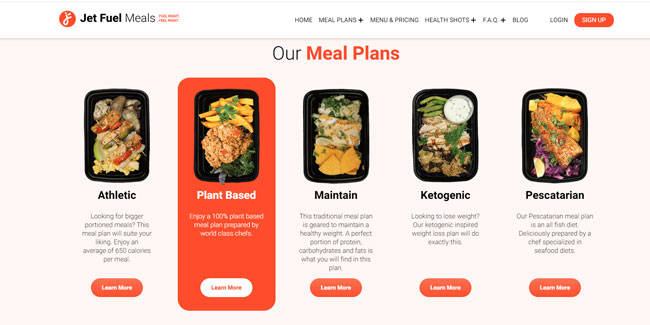 If you're looking for a new meal delivery service that offers a lot and it's also moderately priced, Jet Fuel Meals is here to make everything you want to happen. You can choose from a variety of different meal plans including Athletic, Plant Based, Ketogenic and Pescatarian. Delivered right to your doorstep, these meals are fresh, high-quality, and all-natural. It's no wonder that Jet Fuel Meals is one of the most popular new meal delivery services of 2021.
3. Mosaic Meals
Plant power is a real thing and no one knows it better than Mosaic Meals and thousands of their customers. They enjoy restaurant-quality food that's been flash-frozen for freshness. The meals are ready in minutes and all you have to do is choose from dozens of Veggie Bowls, Soups, Oat Bowls, and Mosaic+ program. Mosaic Meals also offer guides on the Vegan diet and Plant-Based diet. If you use our code: AFFILIATE30 you will get $30 off your first order.
4. Good Ranchers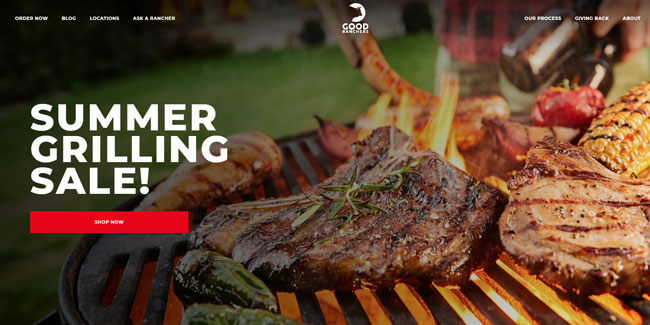 Don't worry, we've got our carnivores covered too with Good Ranchers, a new meat delivery service offering high-quality, all-natural meat that can only come from America's Heartland. You can fully customize your subscription and get exactly what you want. The best thing about this offer is the special discount we're offering you. You will get an amazing 50% off your orders for a limited time. The average meal price is just $3.21 which makes this meat subscription extremely affordable.
5. Territory Foods
Out of all the new meal delivery services of 2021, Territory Foods is definitely the best. It offers a seasonal menu of 35+ options weekly that you can sort by ingredient, macronutrient range, and more. And if you don't really know what to choose or what would be best for you, Territory Foods will make the selection for you based on your health and wellness goals. We don't need to tell you that their menu caters to every possible diet and that the meals are tasty and easy to make. They will be ready in under 2 minutes!
We also have a special offer just for our Top 10 Meal Delivery Services readers! If you order now with Territory Foods you will save $50 on your first two orders!
All-Time Favorites
If you're looking for tried and tested meal delivery services, we've got a couple of great ones to offer you. All of them have been in business for a long time serving hundreds of thousands happy customers. So, if you don't want to experiment they are perfect. They've been also constantly working on improving their menus and services to stay current and competitive.
1. Home Chef
There's not much to say about Home Chef, one of the best meal delivery services in the world. Their meals are exquisite, prices affordable and options for customization boundless. With weekly recipe rotation, you will never get tired of their menu and always have something new to try. With incredible 200 million meals served, Home Chef is truly a legend that you simply need to try out. Mostly because we know you'll love it. If you need more info, just check out our detailed review here: Home Chef Review.
Finally, we have a special discount prepared just for you that will get you a whopping $90 off your order!
2. BistroMD
Losing weight can be complicated and there are so many different programs and options out there that it's hard to pick one. BistroMD has been around for a long time and it provides you with a Doctor-Designed Meal Delivery plan that's easy to follow. This is not just about your weight but also about your health and eating habits in general. With programs both for men and women, BistroMD offers you a way out of your unhealthy habits with their mouth-watering meals. If you want to know more you can read our BistroMD review.
Of course, we wouldn't be the best meal delivery services review site if we didn't offer you some amazing discounts. You will get 25% plus free shipping with BistroMD if you decide to check them out.
3. ButcherBox
As the best meat delivery out there, ButcherBox delivers 100% grass-fed beef, free-range organic chicken, humanely raised pork, and wild-caught seafood directly to your door. You can choose from four curated boxes or create your own. For just $5.38 per meal you get premium quality meat that you will hardly get in your local store. If you want to know more about ButcherBox, just check out our review here.
ButcherBox and Top 10 Meal Delivery Services have a special offer for you that we know you're going to like. How about free bacon for life! Yup, you read it right, free bacon for life promotion is a limited-time offer so you better head on over to ButcherBox and check it out.